Team
Amir Fishman
CEO and founder of Fishman Group since 1997. Amir has established several companies and invested in dozens of companies and projects in accordance with the group's strategy. In 1997 Amir also founded and managed Reality Group, which specialized in providing strategic and technological consultancy. In 2007, Reality was sold to Malam-Team software group. Amir has a B.A. degree in Accounting, a L.L.B and a B.Sc. in Computer Science.
Amir Laufer
COO and Director in Fishman Group, and CEO of OroTech and Sparkybee labs. additionally, Amir serves as a Director in several companies in the group. Before joining the Group in 2004, Amir had over 15 years of experience in managing and operating companies in the fields of retail sales and services. Amir has an Executive M.B.A. and a B.A. in History.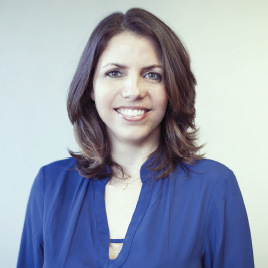 Maya Gross Fishman
CMO and Senior Partner in the Fishman Group. Maya has been a partner since the Group was established in 1997 and is responsible for branding, communications, website design, content development and business synergy. She was previously VP Marketing for Reality Group. Maya has a B.A. in Communications & Management, a teaching diploma, and graphic design education.
Izhar Arieli
Partner in the Technology & Services Sector, the Group's Business Development Manager and CEO at Scanovate Global. Izhar joined Fishman Group in 2013. Prior to that, he established STS and Liquipel Israel. Izhar has a L.L.B. and B.A. in Business Management.
Avi Ziv
CEO and the entrepreneur behind Freefit, joined Fishman group in 2015. Prior to joining the Group Avi managed Freefit since it's start in 2009. Freefit gathers gyms & Fitness Clubs into one simple and flexible entry ticket solution. Before establishing Freefit Avi had accumulated over 15 years of experience in managing fitness clubs and sports centers as well as providing organizational and consulting services for companies operating in the field. Avi holds bachelor's degrees in education and physiology and business training certification.
Irad Gilboa
Partner in the Technology and Mobile Sector. Irad joined the Fishman Group in 2010. He is a Co-Founder and the CTO of Scanovate Ltd., the mobile OCR technology company within the Group framework. Before that Irad served as a Systems Engineer and Project Manager in the IAF. Irad has a B.Sc. in Electrical Engineering and a B.Sc. in Physics.
Riky Zamsky
Finance Manager for the Fishman Group since 2009. Before joining the Group, she was finance manager of Jobnet, after acquiring over 17 years of experience as finance manager for companies in the automobile and real estate branches. Riky has a diploma in Senior Bookkeeping and accounting education.
Elidor Ben Simon
CTO at Botson.ai, Elidor joined the group in 2015 and is spearheading the group's new technological advancements. Elidor brings along considerable experience in growth hacking, startup management and 14 years of web development experience. Elidor has a B.Sc in Physics from the Tel Aviv University.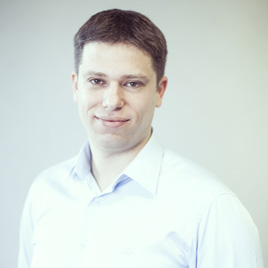 Dan Gorlitsky
CEO at Botson.ai, Dan joined the group in 2015. After serving as an officer at an elite technological unit in the IDF, Dan has founded 4 companies in the fields of algorithmic trading and robotics. Dan brings extensive experience in marketing, sales and management. Dan has a degree in Business management and Finance.